Our Journey


We are two scientists with a friendship that started with a curiosity about life and a mutual passion to learn more. Our technical background trained us to be analytical and seek deeper perspectives. Channeling this towards life lessons has led us on our journey to explore our spiritual selves and find inspirations from other people as well as the experiences in our lives.

We wanted to build this site to help those seeking to strengthen their understanding of self-growth and love through finding the inner guiding light that is in each and every one of us.

We believe that everyone's guiding light is unique to themselves, and connects to the greater energy of the universe. By harnessing this energy, one can reach higher and achieve more. By either doing great things or doing small things greatly, you have the opportunity to better the world!



---
Reflections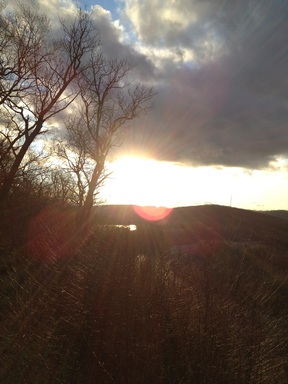 Our Thoughts on Spirituality
As we progress in our journey, it is interesting to think about spirituality, what it means to different people, what it means to us. Individuals express spirituality differently. It's personal; it's individualized and our inner self (soul) drives how each one of us expresses spirituality. Experiencing nature, music, meditation, prayer, dance, and art are just some of the ways people identify with being spiritual.

So, what does spirituality mean to us? It is a sense of being one with the energy connecting us with the universe. Being present in the moment on a hike makes us feel one with nature. Having our soul connect with the energy of music makes us feel spiritual. We find that it also can be catalyzed through emotions. For example, laughter is one way of releasing energy to clear the way for us to be able to experience the joy and love within our inner self.

In essence, spirituality is the internal belief and self-understanding of a universal divine force.

(6 April 2012)


---
---
Contact Us

Admin@blissfuljourney.org